Remedios

Remedios is a little colonial town located about 5 km (3 mi) from the northern coast of Cuba, in the province of Villa Clara. It's the 8th oldest town in Cuba and its main church is the 2nd oldest in the country. The town is mostly known for its Christmas festival called Las Parrandas de Remedios, but it's also a charming place to visit any time of year.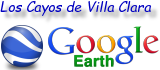 The central square ("Plaza Major") is surrounded by nice monuments and colonial buildings. The beautiful "Iglesia Mayor of San Juan Bautista" containing 13 gold altars is the main attraction, and on the other side of the square sits the "Iglesia del Buen Viaje", making Remedios the only town in Cuba to have 2 churches on its main square.
Spending some time in the lovely Remedios gives you also the opportunity to be immersed into the local way of life and perhaps to take a drink or enjoy a meal in one of the local restaurants or in a paladar (private home restaurant).
Some organized tours include Remedios in their program; please visit the excursions section of our website for more information. It's also easy to get to Remedios on your own from the all-inclusive resorts located in the cayos (Cayo Santa Maria / Cayo Ensenachos / Cayo Las Brujas). You can either go by taxi (the driver will be your guide), or by renting a car or jeep. We suggest visiting at the same time the town of Caibarién close by.
General information about Remedios:
• Established in 1513
• Also known as "San Juan de Los Remedios"
• Area: 560 km2 (220 sq. mi)
• Population (2004): 46,482 inhabitants
© Google Earth. Click or move your mouse pointer over the markers to view description. Click & Drag to change map area and see other points of interest in the region. Zoom in or out using the + and - buttons or your mouse's wheel.

Click to view our Gallery of Remedios.
Lily & Normand
© cayosantamaria.info
© destilino.com