Camajuani

Camajuani is a municipality located in the Villa Clara province of Cuba, approximately half-way between the provincial capital Santa Clara and the northern coast. The city doesn't have any big tourist attractions; it's simply a typical Cuban town surrounded by many villages. It's a good place for immersing yourself in the local way of life, interact with locals, and see the "real" Cuba.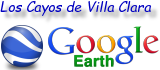 There are many parks and plazas throughout the city and some nice colonial buildings. Camajuani is mainly an agricultural municipality but it also has a significant number of small and medium industries, some of which are recognized for their quality and tradition as in the case of drinks and spirits, cigars and footwear production. The visit of the cigar factory is usually included during the one-day tour to Santa Clara (more info in the Tours & Excursions section). Several of the hand-made shoes and sandals found in the open-air craft markets located in the commercial pueblos (Plaza La Estrella and Plaza Las Dunas) come from Camajuaní.
It's easy to get to Camajunai from the all-inclusive resorts located in the cayos (Cayo Santa Maria, Cayo Ensenachos and Cayo las Brujas). You can either go by taxi (the driver will be your guide), or by renting a car or jeep. It's easy and safe to drive around town, however we suggest returning to the hotel (in thr cayos) before dusk because the 48-km causeway is very dark at night. Note that there is a toll of 2 CUC per car (each way) to cross the pedraplen, the toll booth is at the beginning of the causeway (Caibarién side). On route to Camajuani, we suggest making also a stop in the charming towns of Caibarién and Remedios.
General information about Camajuani:
• Founded in 1864
• Coordinates: 22°28′4″N / 9°43′26″W
• Area: 614 km2 (237 sq mi)
• Population (2012): Municipality: 37,902 / Urban: 33,932
© Google Earth. Click or move your mouse pointer over the markers to view description. Click & Drag to change map area and see other points of interest in the region. Zoom in or out using the + and - buttons or your mouse's wheel.

Click to view our Gallery of Camajuani.
Lily & Normand
© cayosantamaria.info
© destilino.com